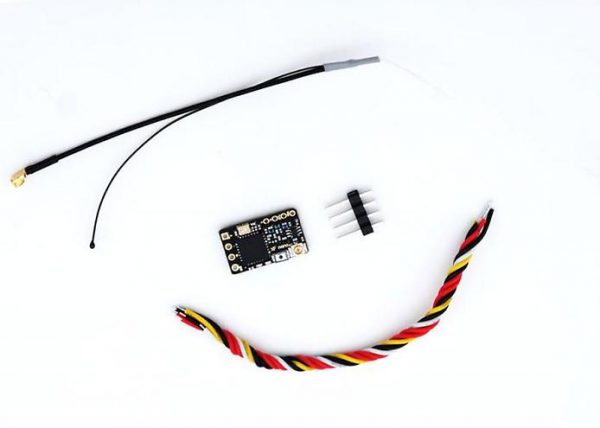 TBS Crossfire Receiver Nano RX
€ 28,90
TBS Crossfire Receiver Nano RX
TBS pushes the long range game to a new level. The goal was to become even smaller and lighter. The result after 2 years of development is the Team Blacksheep Crossfire Nano RX FPV receiver. "Pushing to the max" gets a new meaning here, because the TBS Crosssfire Nano RX receiver is even smaller than its predecessor. Yes, even smaller than FrSky's smallest XM+ receiver on the market to date.
Specifications
Weight 0,5gr (receiver only)
Size 11x18mm
Requires Firmware V2.25 or higher
Content
1x TBS Crossfire Nano Receiver
1x TBS Crossfire Micro Receiver Antenna
1x Spare shrink tube
6x 30awg silicon connection wires (2 black, 2 red, 1 white, 1 yellow)
1 x pin header 1×4
Only logged in customers who have purchased this product may leave a review.