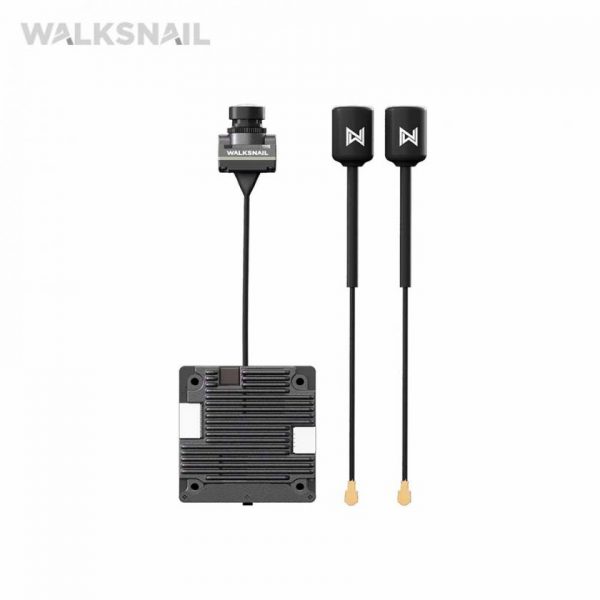 WALKSNAIL AVATAR HD NANO KIT (9cm cable)
€ 175,00
WALKSNAIL AVATAR HD NANO KIT
De Walksnail Avatar HD is een FPV-systeem met een compact design en 1080P HD videoverbinding. Deze zeer complete NANO-kit bevat naast de bril ook een nano camera, VTX en bijbehorende antennes en kabels zodat u direct aan de slag kan.
Walksnail Avatar HD Nano Camera
Met de HD Nano camera schiet u vloeiende en haarscherpe beelden. De camera filmt met een maximale resolutie van 1080p met 60 beelden per seconden. Filmen in 720p met 120fps is ook mogelijk.
1080P HD Videoverbinding
De Walksnail Avatar ondersteunt videosignalen tot 1080P HD. Geniet van haarscherpe beelden in het heetst van de actie!
Betaflight Canvas Mode
De Walksnail Avatar ondersteunt de Canvas-mode van Betaflight. Daarmee kiest u zelf waar u uw OSD plaatst op het scherm.
FOV
De Field of View (FPV) van de FPV-camera betreft 170 graden.
Lens
De Walksnail Avatar HD camera maakt gebruik van een 2.1mm lens.
Starlight Sensor
De FPV-camera is voorzien van een Starlight Sensor van 0.001 Lux. Dit komt filmen bij weinig licht ten goede.
Afmetingen en gewicht
De camera heeft afmetingen van 14x14x17mm en weegt slechts 3.5 gram. Ingegrepen is een 90mm coax kabel.
Walksnail Avatar HD VTX Module
De Walksnail Avatar HD VTX is een lichtgewicht videosysteem dat perfect samenwerkt met de Walksnail Avatar HD FPV-bril. Met een zeer lage latency (vertraging) van gemiddeld 22ms, 1080P resolutie en een range van maar liefst 4KM behoort deze VTX tot het absolute topsegment.
Lage latency
De Walksnail Avatar HD VTX heeft een zeer lage latency van gemiddeld 22ms. Hierdoor vloeien de bewegingen van uw sticks naadloos samen met de actie op uw scherm.
1080P
Deze VTX ondersteunt videosignalen tot 1080P HD. Ondersteuning voor dual antenna (twee antennes) zorgt voor een extra stabiel signaal.
Range
De VTX heeft een range (bereik) van maar liefst 4KM.
Intern geheugen
De VTX heeft 8GB intern geheugen aan boord.
Afmetingen en gewicht
Walksnail Avatar HD VTX Module heeft afmetingen van 33x33x9.5mm en weegt slechts 16 gram. De montagegaten zijn 25.5 x 25.5mm.
Inclusief antennes
In de Walksnail Avatar HD Kit zitten twee LHCP antennes met U.fl connector zodat u direct aan de slag kan. De antennes wegen slechts 1.5 gram per stuk.
Only logged in customers who have purchased this product may leave a review.