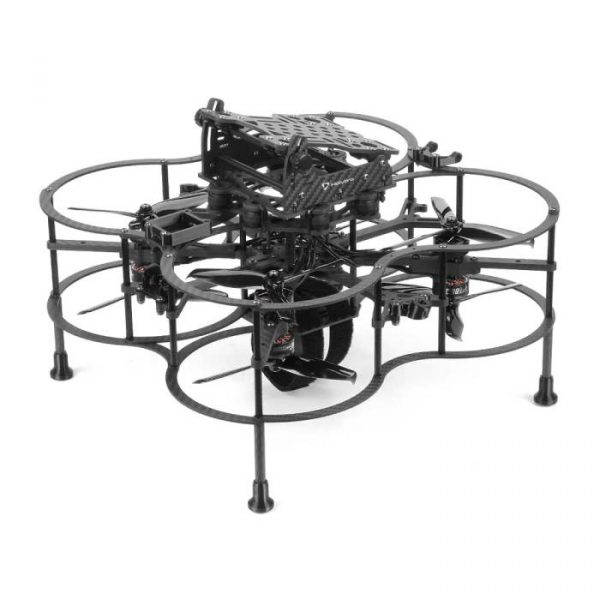 SASTE 5 inch Kopis X8 BNF
€ 1.249,00
Delivery time between 2 to 6 weeks
SASTE 5 inch Kopis X8 BNF
This caged version Holybro Kopis X8 Cinelifter 5" Frame Kit is for the ultimate Kopis Cinelifter! The Kopis 5″ has a compact design that can easily lift a cinematic camera like the Komodo, Zcam, BMPCC, or GH5. This lifter provides a stable flight while maintaining great maneuverability. Great for both the entry level pilot getting into Cinelifter or the professional drone cinematographers looking for a rig for stable cinematic footage in tight spaces.
The Kopis Cinelifter uses X8 5" props with excellent flight efficiency in cruising speeds with smooth and predictable characteristics. Minimal throttle modulation is needed for altitude control. The ducts can be easily removed and changed to carbon fiber caged with ease, and the landing gear can be removed. This drone is the ultimate in  customizability. It is perfect for both indoor flying and outdoor cruising.
ESC: 2 x Holybro Tekko32 F4 4in1 50A ESC
FC: Holybro Kakute H7 V2
Motors: 8x T-Motor P2207 V3 – SILVER/BLUE (Cinelifter)
Props: 8x GEMFAN HULKIE 5055S 3
XT60 connectors
5″ Carbon guards
Recommended Lipo: 6s 4500-5100mah DOGCOM 95c (4000mah min.)
Only logged in customers who have purchased this product may leave a review.